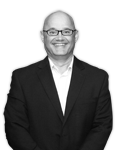 Owner Media Matters Inc. CEO, Publisher
Darryl Simmons has an established reputation as a leader and publisher, notably within the collision and automotive repair industry. He established Media Matters Inc. in 2001. Under it's umbrella, Collision Repair magazine, Bodyworx Professional, Collision Quebec, and Canadian Auto Recycler (to name a few) have been launched and continue to represent the owners, suppliers, insurers, educators and other industry stakeholders. These publications have become a main stay and a main source of information for their respective industries. Since the beginning, Darryl has made it his mission to be the most recognized and respected voice within the Canadian collision repair community; a mission which continues to deliver on it's promise. He is more than an entrepreneur and publisher. He is an innovator, and a change maker. Prior to launching Collision Repair magazine he served as a Professor at Humber College (Public Relations), Editorial Director at Taylor Publishing and Executive Vice President of the Toronto Better Business Bureau. He currently sits on several committees including the Canadian Collision Industry Forum (CCIF), the Automotive Industries Association of Canada (AIA) and the OMDC Magazine Industry Advisory Committee.
Gideon Scanlon is the editor of Collision Repair magazine. A former freelance journalist, he has written for a number of magazines and media outlets including Monocle, City Post Media, the MacKenzie Institute and Photographers Without Borders magazine. While he has covered everything from travel and fashion to business and technology, Gideon started his career covering international relations. A Model UN coach previously involved in the work of several peace-building NGOs, Gideon conducted an investigation into the lasting barriers to peace in the Middle-East as a graduate student. He holds an MA in international journalism from City University London and a BA (hons) in history from Durham University, both in the U.K.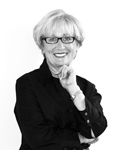 Vice President Industry Relations
Gloria's focus on industry relations is fully geared to driving her clients' success. She accomplishes this by developing a thorough understanding of their individual needs, goals, and objectives and provides guidance in reaching their key customers through publications and digital options. Gloria brings many years of experience in senior-level national marketing positions with international corporations. This, in addition to her serving on many industry boards of directors and advisory committees, allows her to keep a pulse on current and upcoming trends in the automotive industry.
Director Business Development/Digital/Marketing Solutions
Ellen Smith is an accomplished Sales & Marketing executive with a proven record of achievement, driving revenue objectives through building cross-platform marketing strategies, focused business development, effective pipeline management and qualitative mentorship. Ellen's focus is fully directed to the continued success of the company and her clients. With a thorough understanding of client goals, and objectives Ellen is adept at honing in and developing strategic solutions with Media Matters Inc. media and ancillary assets that connect advertisers with key target audiences. Ellen is results-driven with demonstrated, repeat success in directing and leading programs and partnerships.
Jill Thacker is the graphic designer and layout artist at Media Matters. Before joining the team, she studied graphic design at Cambrian College in Sudbury. She has also completed a certificate for web site design through Fleming College. Beyond her role at Media Matters, Jill is an avid cross-stitcher.
Cassie has recently joined the team as a web developer. She has just completed the Contemporary Web Design program at Durham College in Oshawa and is excited to put her knowledge to use in the collision repair industry. Prior to attending Durham College Cassie graduated from Trent University in Peterborough with a Bachelors Degree in Business and Psychology. She is a passionate and committed worker who is looking forward to being a valued member of the Media Matters team.
Hard-nosed investigative reporter Elizabeth Sargeant may still be studying journalism at Ryerson University, but she is already a veteran in her field. As a high school intern with Peterborough Examiner, Sargeant's career was put into overdrive with a report looking at the funding inequality between boys and girls sports programs at Ontario public schools. Beyond her career, she is an avid reader, casual painter, and hopes to one day be the editor of a magazine herself.
Joining the team fresh off the press from Mohawk College's journalism program, Samuel is bringing more than three years of writing experience to the table. He hopes to dive into feature work with Media Matters and cannot wait to be driving force within the team.Outside of work, Samuel is a videographer and avid gamer.
Allison Rogers is a reporter and associate editor with Media Matters. A life-long auto enthusiast, she recently graduated from the University of Western Ontario with an honours BA specializing in English and creative writing. She has played flute and guitar for more than ten years and enjoys composing song mash-ups in her free time.